Top 8 Ways To Improve Your Home With A Remodel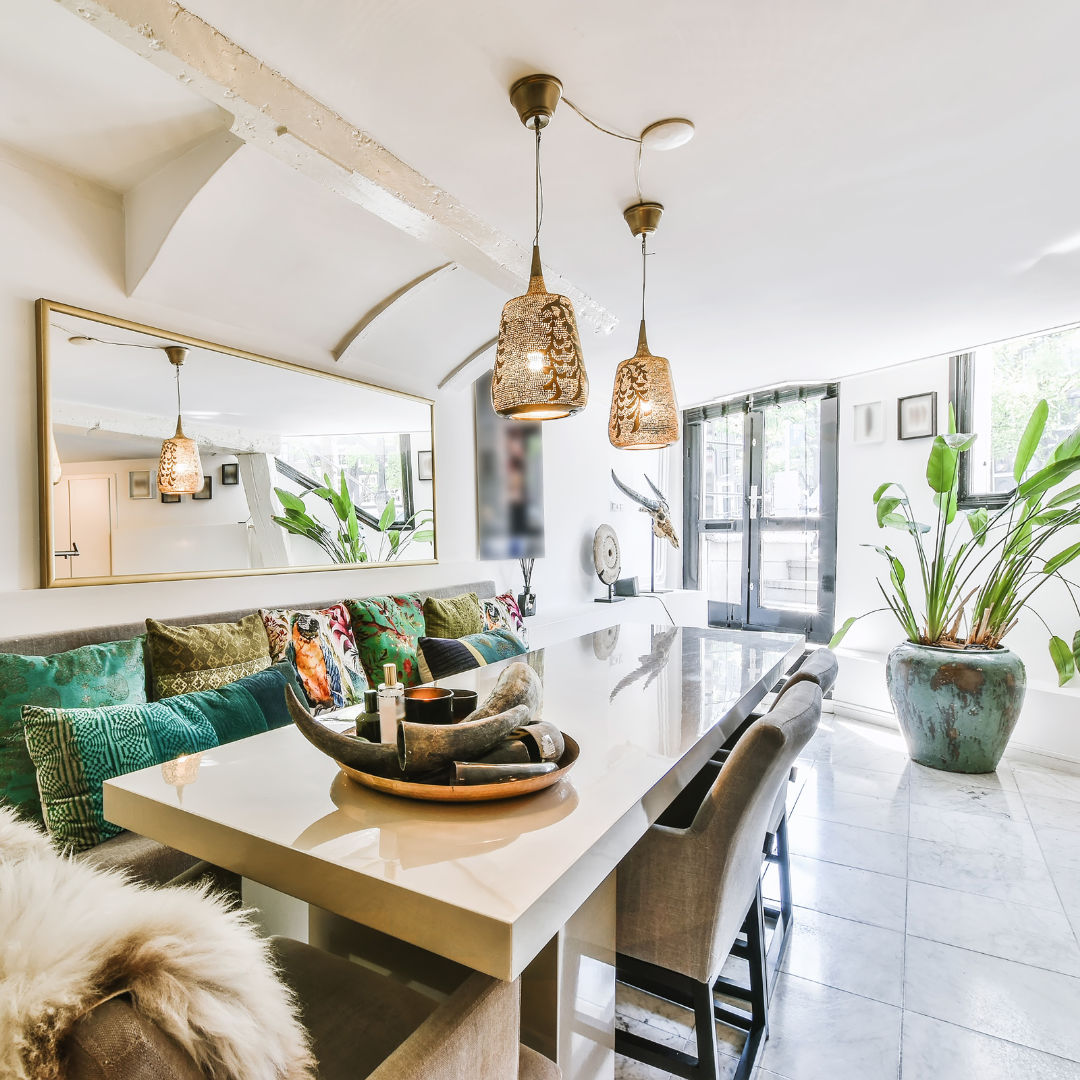 Remodelling is a large-scale project that can be daunting, especially when the process seems to go on without any real progress. However, with some smart planning, there are many ways you can make your remodelling project a success. Here are some ways to improve your home with a remodel:
1. Change the Colours and Style of Your Walls
You can add new colours or switch up the style of your existing walls by installing a new paint job, wallpaper, or even accent wall. This can give your home a fresh look, making it feel more updated and modern.
Several options are available if you want to change the colour of just one wall. If you're going to transform an entire room's colour, consider using a paint palette or wallpaper border that allows you to experiment with different colours. You can use different shades of paint or wallpaper or change the fixtures and hardware.
2. Update Your Flooring
If you have old flooring that's starting to show its age, consider replacing it with something more modern and stylish. You can choose from a variety of flooring options, including tile, laminate, or hardwood floors. All of these options come in many different colours and styles, so you'll be able to find something that fits perfectly into your home decor. Make sure that you replace the old flooring with great quality materials to enjoy the new flooring for years.
3. Update Your Appliances and Furniture
If you're looking for an update on all the appliances in your kitchen or living room, consider replacing them with newer models that will look better overall. You can also update furniture by selecting pieces in newer styles or materials, such as wood veneers or leather seats. This will give your home a fresh look while still keeping its character intact.
4. Add New Landscaping and Hardscaping Features to Enhance Your Property's Appearance
If you don't already have landscaping and hardscaping features in your backyard, consider adding them. You can choose to incorporate raised planters and flowerbeds to introduce colorful blooms and vibrant greenery in your backyard. Likewise, you can consider constructing patios, walkways, and decks in your outdoor space to make the space more inviting — you can talk to a patio, walkway, and deck contractor to get an estimate for the project. Keep in mind that all of these features can add beauty and tranquility to your home's exterior, making it look more appealing to potential buyers.

5. Remodelling Your Kitchen
Kitchen remodeling undoubtedly has the power to provide an instant makeover to your house. By renovating this central space, you can transform your entire house, both in terms of appearance and functionality. Picture this: new flooring, backsplashes, lighting fixtures, upgraded countertops, stylish cabinetry, and innovative storage solutions. Sounds quite intriguing, right? Choosing a reputed kitchen remodel company can ensure that you get an aesthetically revamped and functionally optimized cooking space that would increase the value of the home by ten folds.

6. Renovating the Basement
Many homeowners don't consider basement renovation until they encounter issues like moisture damage or mold growth. However, these problems can be prevented in a waterproofed basement, where it has been effectively sealed against dampness and humidity. Waterproofing not only helps avoid costly repairs but also extends the basement's lifespan. Additionally, a properly renovated basement can become a functional space, offering the same level of comfort as any other part of the house.
7. Updating Windows and Doors
Updating your windows and doors is a simple yet effective way to enhance the overall appearance and ambiance of your home. By installing new windows, you can welcome more natural light and fresh air indoors while also ensuring protection against harsh weather elements like rain and snow. Similarly, upgrading your home with new doors adorned with stylish knobs (such as these Brass Mortice Door Knobs) will not only add a touch of elegance but also offer improved functionality.
8. Upgrading Lighting
One of the easiest ways to improve the look and feel of your home is by upgrading your lighting. New fixtures will add brightness and style to your space and can also help reduce energy costs over time. When selecting new lighting, be sure to consider both the type of light and the area it will be used in.
There are a few other projects that can be done on your own, but these are some that stand out the most. If you want to improve your home on your own, research each project carefully before starting anything so you don't spend more than necessary.
A remodel is a great way to improve your home and make it look nicer. There are many different ways to go about doing a remodel, so whether you're looking for an update on the existing layout or just want to add some new features, these are the top 8 ways to get started.