How To Recolour Your Kitchen Appliances with Vinyl Wrap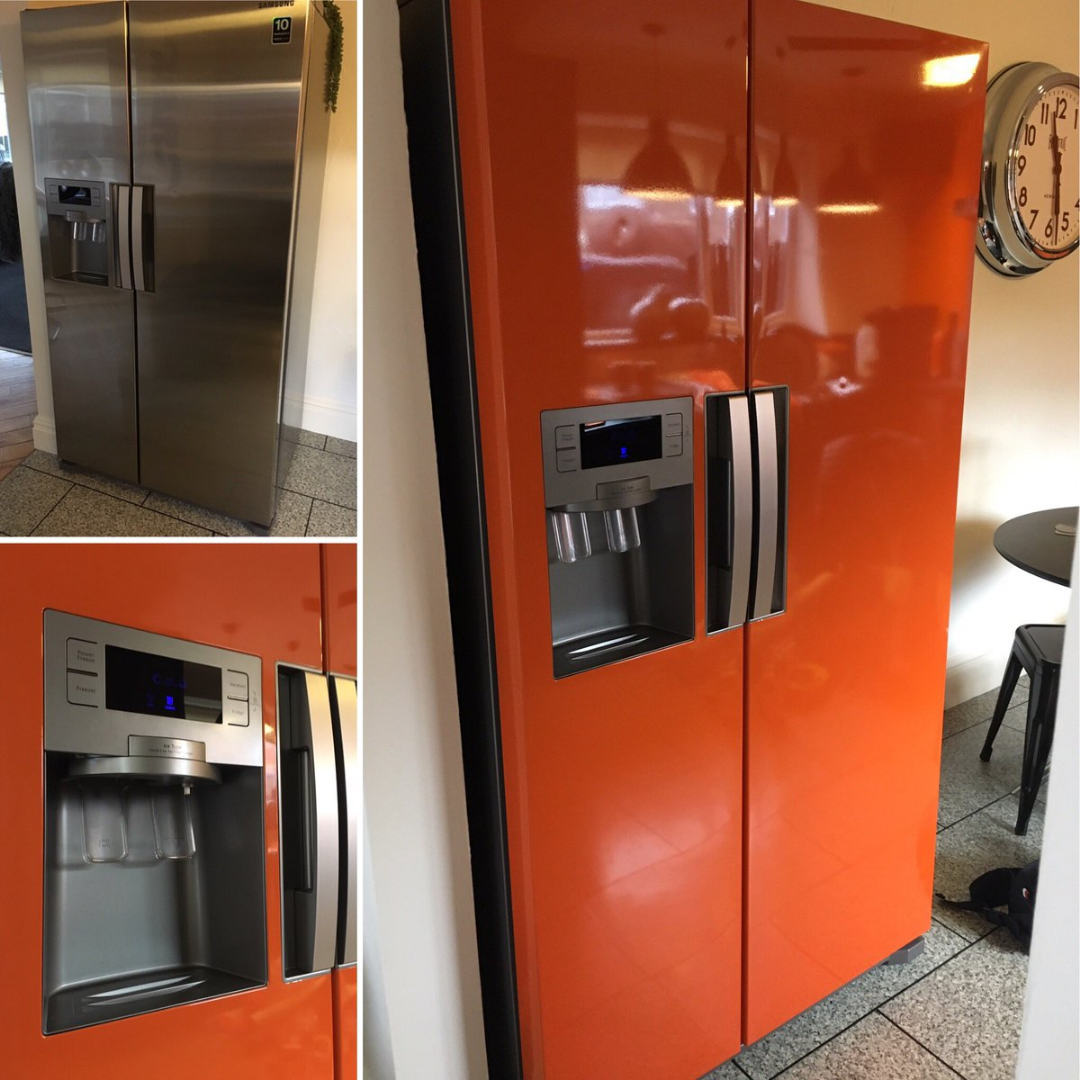 Are you looking for a quick way to update your kitchen with a cool and cheerful look? Then, look no further because now you can easily theme your kitchen with a vinyl wrap! Simply get some of your favourite colours and patterns printed on vinyl sheets, and then wrap your kitchen appliances with it!
If you're looking to get a new look for your kitchen or even your entire house, but you don't have the money to buy new appliances, then you can use the vinyl wrap to change the look of your appliances and appliances in general. This is a great way to add a new look to your kitchen without spending a lot of money on expensive new appliances.
Vinyl wrap is a type of wallpaper that is applied to a surface and does not need to be painted. It is very easy to apply and comes in a variety of patterns, colours, and patterns. It is functional and can be easily removed. It is also a fire retardant and low-maintenance. The vinyl wrap comes in a variety of textures and patterns and is a great way to decorate a room while keeping it looking contemporary.
Your kitchen appliances are often neglected and left dull from years of use. The scratches and smudges don't look so bad at first, but over time they really start to distract from the style of your kitchen. This can be one of the problems with your appliance. Your appliance may also have functional issues or reduced efficiency, which might get neglected. While you can consider an inexpensive, easy-to-use vinyl wrap system to give your kitchen devices a new look, you may have to hire an experienced appliance repair professional to deal with the technical problems you are facing with your kitchen appliances. The appliances you may specifically have to maintain are a refrigerator, dishwasher, oven, microwave, stovetop, coffee machine, and a few more.
For a newer look, vinyl wrap is a great way to give your kitchen appliances. It is also versatile. You can use it to decorate your walls, curtains, and furniture. You name it! The vinyl wrapping method is not only faster and easier than painting, but it is far more durable and harder to damage than paint. The right vinyl can make your appliances look new again, and it will last for years, if not generations.
What you need:
• Vinyl wrap
• Sharp crafting knife
• 70% alcohol
• Professional-grade tack clothes
• Lint-free gloves
• Screwdrivers
• Blow dryer
Procedure:
• The first step is to remove the door panel of your appliance. However, make sure that you unplug it first for safety.
• Then, clean the panel thoroughly. To make sure that it cleans well, use the alcohol and lint-free wipes and then tack cloths to remove all the dirt and even dust.
• Next is to apply the vinyl wrap to the panel. Start from the side, then spread.
• To paste it, use a squeegee to remove the bubbles and wrinkles on it.
• To activate the adhesive on the vinyl wrap, you need to heat it with the use of a blower.
• Make sure that you go over the entire area to heat it so that the adhesive will work.
• To remove the excess vinyl wrap, use a metal primer.
• Then you can now re-attach the door panel, and it's done!
Vinyl and some other materials are good for the environment. They are also good for the home. It can be a great way to decorate your kitchen, living room, or bathroom. Not all vinyl materials are equal, though. There are many types of vinyl that are used in different ways. By taking a look at these different types of materials, you will get a better sense of what is available and what you can do to bring your home to life.
If you are in the market for a brand-new kitchen appliance, you should be thinking about the decoration options you want to use. For many appliances, the standard kitchen finish is flat white, but that's just boring. In fact, it's such a common trend that it's not even exciting anymore. The good news is that vinyl wrap is a great way to bring a little more character to your kitchen. These days, you can get virtually any colour you want, no matter how extreme, and make your kitchen look unique.
The beauty of vinyl wrap is how easily it can transform a room, transforming a bare kitchen into a cosy, functional space that will look as clean as it is functional. It can also give a room a special, personalized look while making it more affordable than other more permanent decorating solutions. It's also a great solution when functionality is what you want.